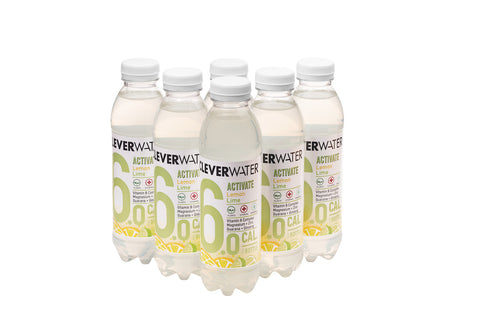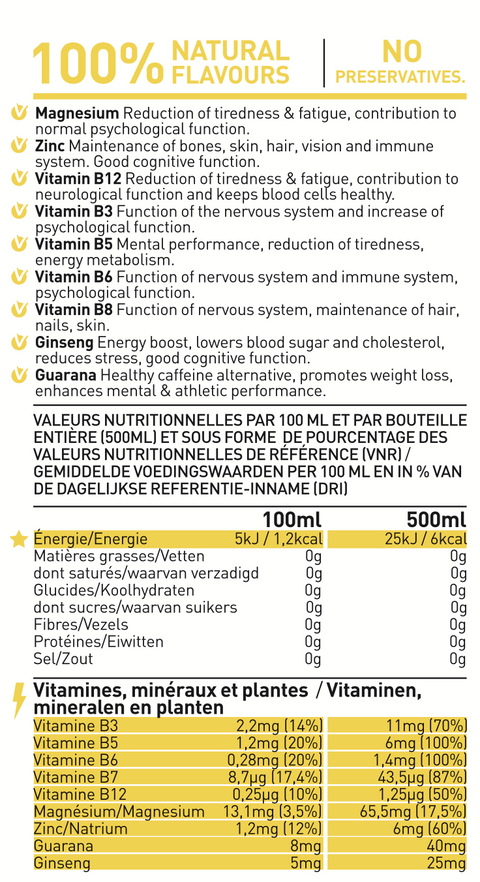 CLEVERWATER
06. Pack 6 x ACTIVATE
MAGNESIUM/ZINC with VITAMIN B3, B5, B6, B8, B12 & GUARANA/GINSENG
6 x 500ml ACTIVATE
ACTIVATE is a delicious Lemon & Lime flavoured functional beverage with only 6 calories per bottle and filled with the essentials to activate you early on a  Monday morning to work or the gym. We have included all the important ingredients to make you feel energized and focused to crush your upcoming goals.
Ginseng and Guarana are included for that healthy alternative to caffeine.
Vitamins B3, B5, B6, B7, B8 & B12 are added for all that good mental performance & healthy function of the nervous system including some good old Magnesium for an extra push in fatigue reduction and tiredness.
Get up, ACTIVATE your brain and body!