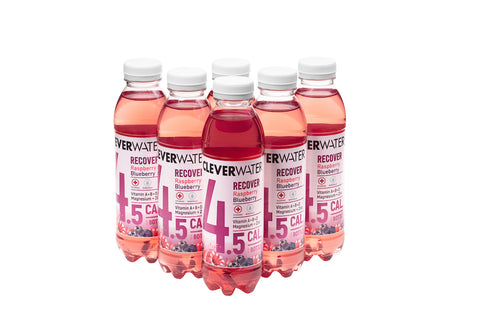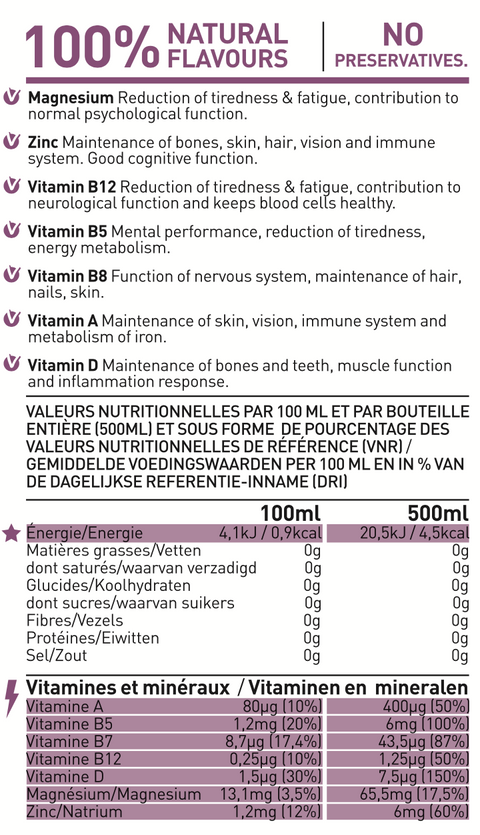 CLEVERWATER
04. Pack 6 x RECOVER
MAGNESIUM/ZINC with VITAMIN A, B5, B7, B12 & D
6 x 500ml RECOVER

RECOVER is a delicious Raspberry & Blueberry flavoured functional beverage with only 4.6 calories per bottle and filled with the essentials to help you recover. We know you are unstoppable and therefore we didn't stop with just adding Vitamin D to the list of ingredients, but we filled it with Vitamin A, B5, B7 & B12 to help you recover even quicker.

All these vitamins with help you when you feel depleted of energy, your immune system feeling weak or you just feel like your hair & skin need some extra help for maintenance. 
Don't feel left behind, grab a RECOVER and catch up with the best version of yourself.