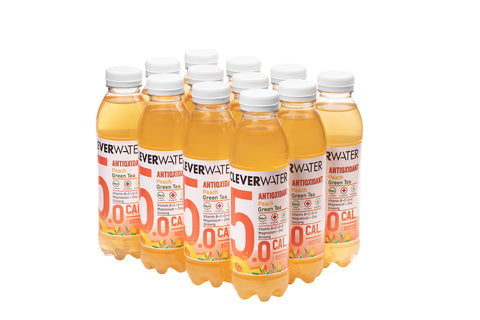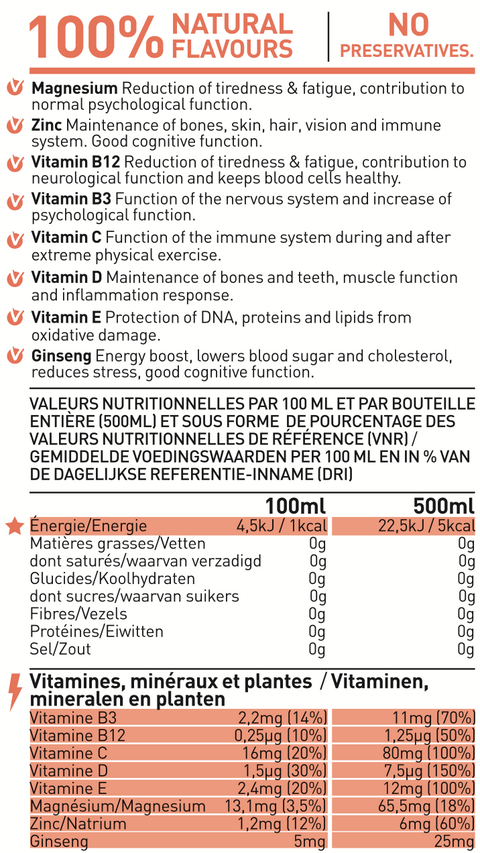 CLEVERWATER
08. Pack 12 x ANTIOXIDANT
MAGNESIUM/ZINC WITH VITAMIN B3, B12 C, D, E & GINSENG
12 x 500ml ANTIOXIDANT
ANTIOXIDANT is a delicious Peach & Green Tea flavoured functional beverage with only 5 calories per bottle and filled with the essentials that are rich in antioxidants. Antioxidants are very important to stop oxidative stress which can harm the cells and body function such as inflammation, arthritis and immune deficiency. Therefore we decided to add Ginseng & Green Tea for it's well known benefits in antioxidants and higher energy boost.
We have also added the big four, Vitamins B, C, D & E that help the immune system after physical exercise with maintenance of muscle function and inflammation response including protection of your DNA.
Let your ANTIOXIDANT take care of what's important in your body.